Purpose of establishment and Vision
introduce - SKAI
National core antibody research institute
Scripps Korea

Purpose of establishment

Scripps Korea Antibody Institute (SKAI) is a non-profit research institute founded in July 2009 by attracting the Scripps Research Institute (TSRI) in the United States by three organizations (Gangwon Province, Chuncheon-si, and Kangwon National University).

We will contribute to the promotion of human health and regional industrial development through source technology development and innovative antibody treatment R&D.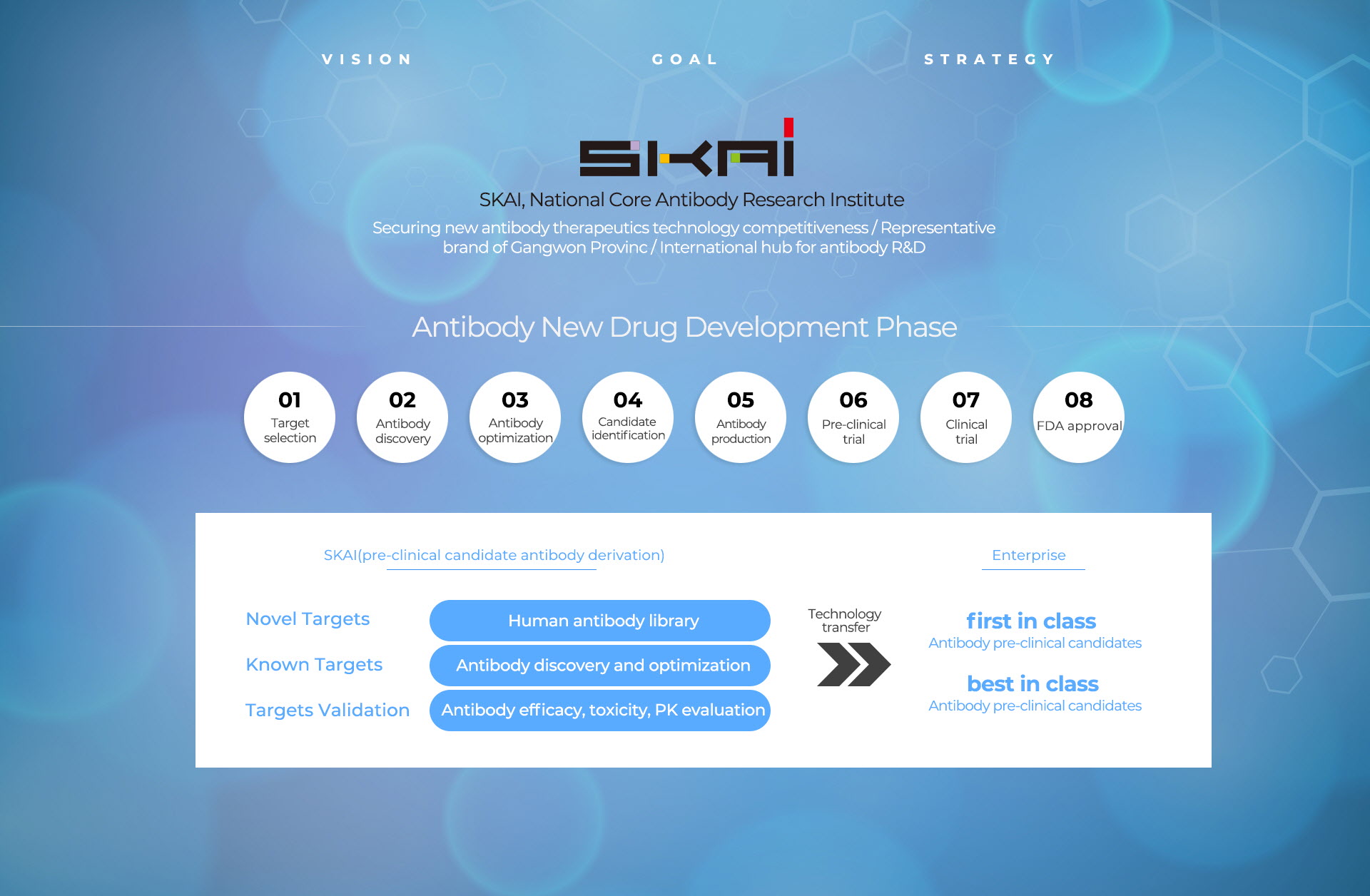 Establishment background

Chuncheon-si was selected as the "Bioindustry Model City" in 1998 for the first time in South Korea and Gangwon Province has fostered the "Life and Health Industry (Bio Sector)" as a strategic industry intensively.
Meantime, the antibody new medicine industry among the diverse field of life and health industry fields showed the highest growth rate of 14.2% and has rapidly grown as a new growth engine industry.
As a result, Gangwon Province and Chuncheon-si attracted the TSRI in the United States to establish its first overseas branch in Chuncheon-si to develop regional strategic industries together based on the antibody medicine science and technology of developed countries.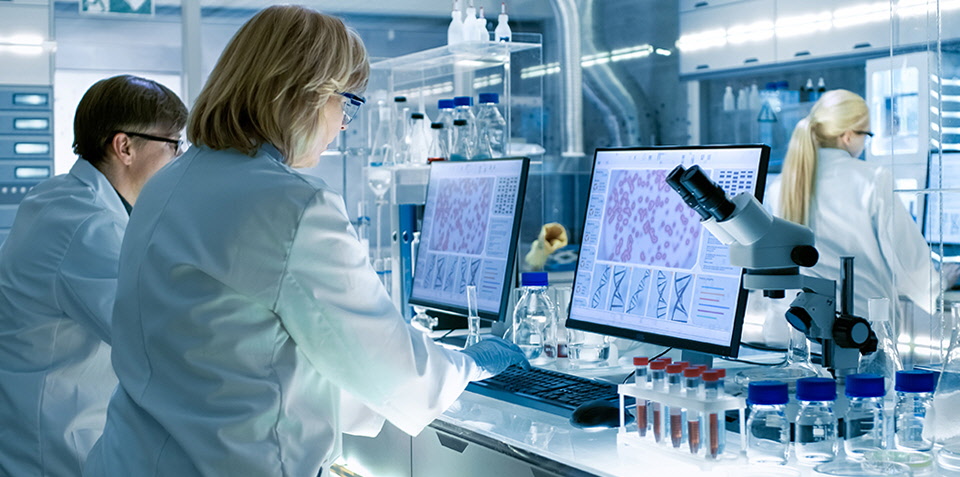 The Scripps Research Institute in the U.S

Permission to use the name "Scripps"(World's first)
Collaboration, TSRI's technology, Free use of materials

Feature : The world's largest private biomedical laboratory supported by the National Institutes of Health (NIH).
Scale : about 3,000 employees including scientists, technicians, and graduate students
Evaluation: The top research institute in the bio field that produced four Nobel Prize winners
Location : Head Institute - in San Diego / Branch - in Florida State
Mission

Contributing to academic and industrial development and promoting human health by addressing unmet medical needs through developing source technology and conducting innovative antibody medicine R & D

Vision

To be a world-renowned antibody medicine R & D hub through discovering targets based on key source technologies required to develop innovative antibody medicines and establishing an antibody development system.

Core value

Scripps Korea Antibody Research Institute pursues its mission and vision based on these five core values [Passion. Technological Innovation. Honesty and sincerity. Collaboration and Service.] We will contribute to health and the improvement of value of life.